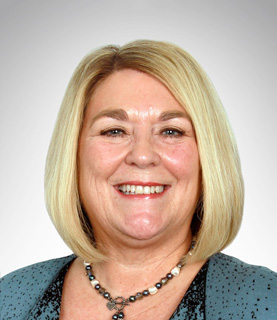 Susan Finney, Principal
Main Line +1.314.862.5000
Direct Line +1.314.548.5845
Mobile +1.314.322.3882
Susan Finney, Principal
Respected for over 30 years as a commercial real estate industry leader, Susan Finney produces outstanding results for her clients in the St. Louis market. With over 10M square feet in transaction volume, she has developed her expertise representing both landlords and tenants, who benefit from her in-depth market knowledge, strong negotiating skills, and thorough closing methods.
As Vice President of the Siteman Organization, Finney was responsible for a seven-building/200 tenant office portfolio in Downtown Clayton. Her role was the integration of all aspects of portfolio management, from leasing, tenant retention, marketing, and budget forecasting. Through her direct involvement, she coordinated the lease process as it intersected with property management, architectural, construction management.
"By experiencing all aspects of this industry from the inside out, I am fortunate to have a unique set of skills and rare perspective that give me the advantage in serving my clients. Consequently, over the years, I am privileged to have developed many long-term relationships and quality friendships in the business community," says Finney.
Her career history includes Insignia/ESG and Colliers International, where her role was overseeing suburban office portfolios for large national investors including ASB Capital, Credit Suisse, Olymbec and BGK. She values her key relationships with CIBC, Lewis Brisbois, Bisgard & Smith, LGC Hospitality, SCM (Nixon & Company), Places for People, Thrivent Financial, Select Medical, Kellwood, Propper International, GBA Architects/Engineers, The Crossing Church, and The American Cancer Society.
Finney is a licensed Missouri Real Estate Broker. She holds a B.A. from DePauw University, in Indiana, majoring in education. Because of her continued passion for teaching, she volunteers her time with Junior Achievement, Springboard to Learning, and Gateway to Dreams.